Job

Sellsword/Adventurer
Gender

Male
Age

26
Marital Status

Single
Character Profile
OOC

TerranSteel
Joined

Jun 11, 2021
Messages

124
Reactions

141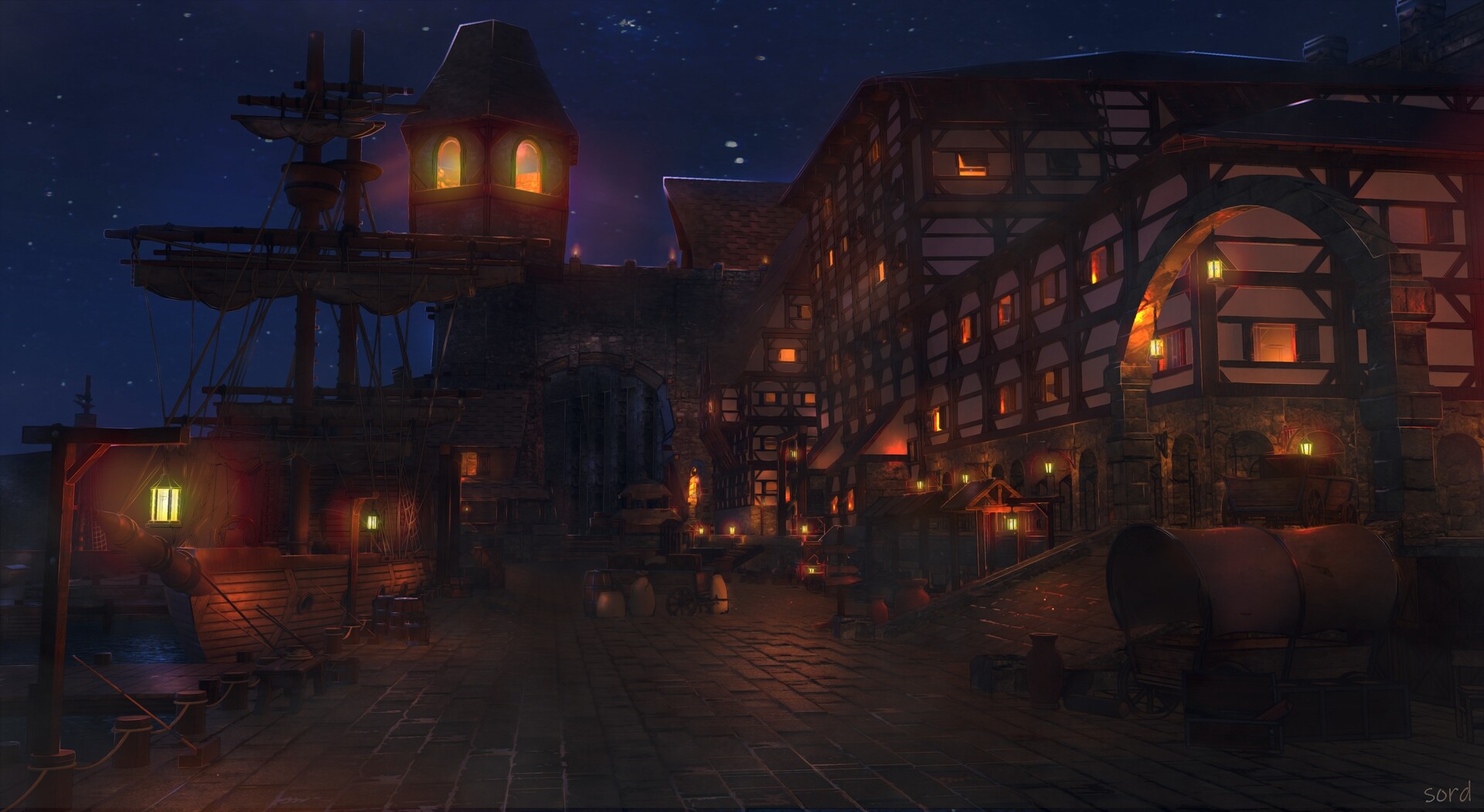 The Painted Lady tavern loomed tall in the snow-dusted streets. A swinging sign, half-eroded by the natural weather, proclaimed the name of the inn. Nightfall had descended like a sleepy blanket across the cold city. Very few denizens moved about and those who did draped themselves in cloaks for warmth or secrecy. Daeren held his hood up for the latter. Long ears often drew scornful looks at best in Norden. Port Izor was the most civilization the elf had seen this far north of the Dawn Wall. That didn't mean the locals were any more tolerant.
A half-shadowed moon hung in the night sky. The full moon had been but a few days past. If Anara spoke true, her compatriot would be here. Looking both ways carefully, the Gutter Prince sighed and gently tugged on the reins of the steed that stood beside him. "Come along, Aldritch. Some water and rest for you in the stable." Calling it a stable was generous - more like a roof with a post to tie off a horse where it had access to a trough of water and old, wet hay. The black destrier snorted in protest or annoyance. Daeren nodded in agreement. Norden was a cursed land.
Inside was about as sparse as the streets. A lazily-kept fire danced and flickered in the large heart which provided most of the light and warmth for the main hall, with a few torches along the walls providing support. Daeren's emerald eyes scanned the alcohol-soaked den for the red-haired woman Anara Dorne has spoken of. To anyone looking at the elf from afar, a dark and rugged cloak covered most of his features except for face, shins, and feet. Mud caked his boots and a hand-and-a-half sword hung over his shoulder. A travel pack, weighed with everything someone needed to survive, clung to his back and contained all the Monster Hunter had given him. Including her own ashes.
If such a woman was here, the elven man would approach her carefully and stand before her table. In his natural, deep timber, Daeren would say,
"I have... gifts from a mutual..."
He noticeably paused, holding something in,
"...friend."
@Kyriaki Argyro
@Kashara