It was a cold day in Seattle, but that didn't mean nothing, because it was always cold in this ice hole. Pushing his way into the Polar Bar, Jack avoided the gazes he attracted as he moved to the bar, his hand close by his cap pouch as he knew the Brotherhood symbol on his jacket was going to catch him hell; if only they knew how he really felt, they might have bought him a drink.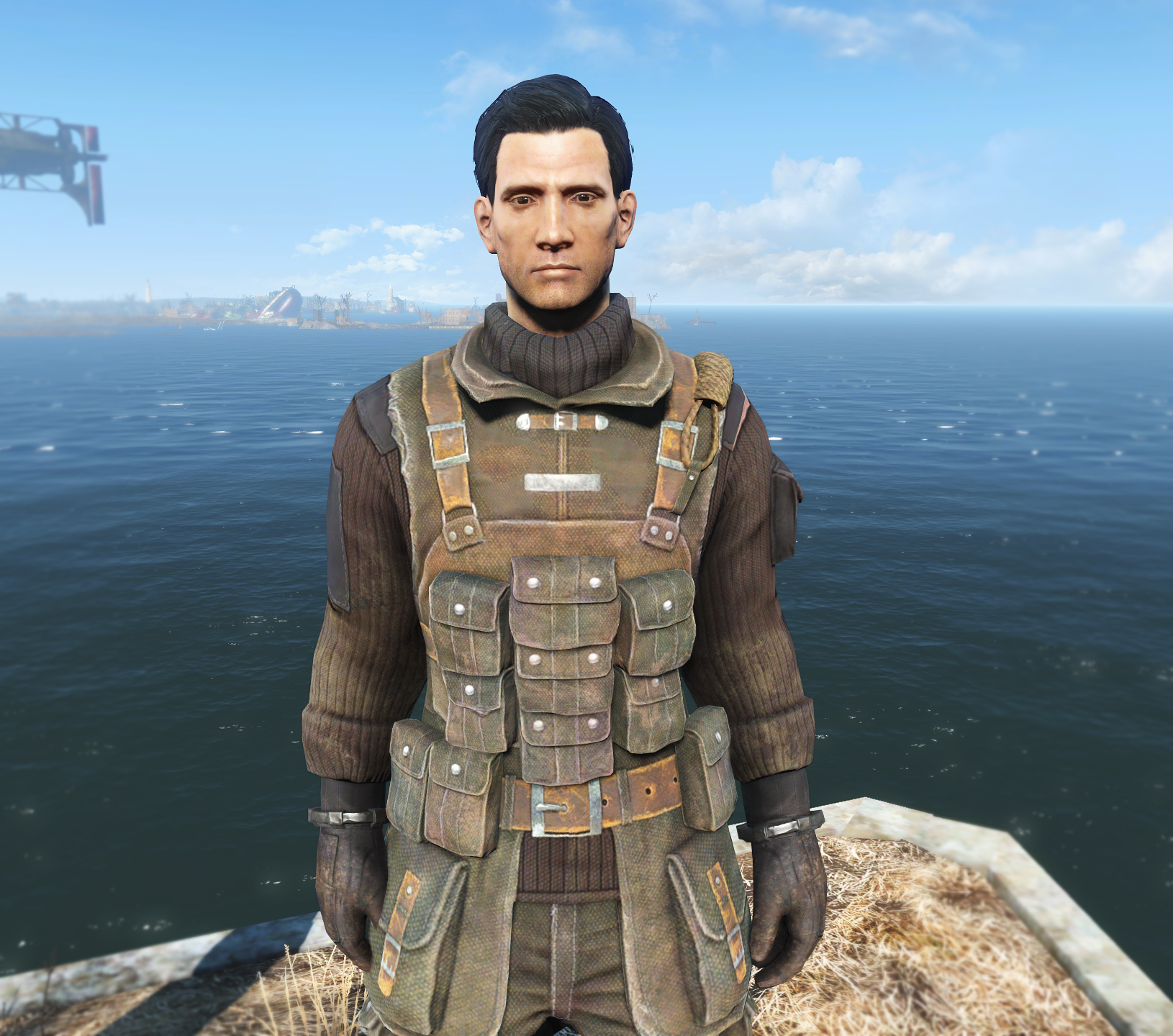 There was an open seat at the bar, and he took it, still shaking off the cold, snow and ice starting to melt and soak his coat now.
"Whatcha need Jack?"
The gruff barkeep asked, his name was Cliff, and he was a rotten asshole. He'd called in a squad on some daughter and father two days ago when he learned they were sharing food rations. Why? Because he got the rations to sell at the bar for free. Cliff was a dick.
"Just a whiskey Cliff, something to shake the cold off."
Jack muttered, trying not to think about how the man to his left was eying him up. He hated wearing his work clothes to a bar, but sometimes he didn't have a choice.
"That'll be twenty four caps Jack."
Cliff fired back, as he drew up a shot glass and began to pour out some Vodka for patron. Jack was not amused in the slightest.
"Twenty four caps? What kind of shit is this?"
He replied, he wasn't one for swearing, but that was almost triple what he usually paid. Cliff only gave a smug grin, making it rather clear why he was charging so much; Jack had his Brotherhood gear on, and Cliff wanted to get the love of the people.
"It's not easy to find booze out in the city Jack, have to pay scavengers arm and a leg to find the pre-war stuff you know."
Cliff turned his back to the former vault dweller now, as he plucked the bottle of Jack Daniels off the top of the shelf, then set the bottle and shot glass right in front of the scribe.
"So, you gonna pay up Jackie?"
Cliff grinned, as several of the other patrons seemed to chuckle or nod in agreement with the owner. Being put in a rough spot, Jack shook his head and set they payment on the bar top; knowing it was bullshit, but he literally had no other choice.
"Smart boy."
Cliff muttered, as he poured the shot and put the drink up on the shelf.
"You enjoy yourself now Jackie."
With that, the bar went back it it's rather dysfunctional self. He wished he was back in the vault, back with his family, because those assholes in tin-cans had torn them away from that life. But there was no going back to Vault Seven, not after what the Brotherhood had done. So, doing what he did every other night, Jack took that shot and pounded it, then let his head smack the bar top as he tried to think what he was going to do about tomorrow.
Caught in Strangereal
KingPrawn
Last edited: