character
Cathwa Nation Citizen
Rank

Magi
Job

Glassblower
Gender

Female
Age

24
Marital Status

Single
Character Profile
OOC

Algarus
Messages

172
Reactions

51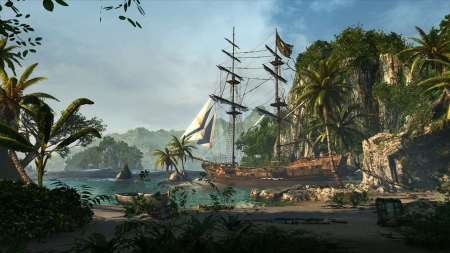 The idea might have sounded crazy talking about it weeks ago, but now that they were actually going through with it, Akasha was having to remind herself about the plan. It was all starting to come to plan, well at least it was getting there. Akasha had to ask a favor of her mentor for this, but there weren't many people she would consider attempting this feat with. There had been a known group of slave traffickers off the coast of Cathwa, that no one was keen an removing, and for years no one was keen on driving them out. That was to change, hopefully, assuming everything went to plan. What was this grand plan? Well, sell yourself into slavery and engineer a slave revolt, garnering reputation from the locals and a following with the hopes of commanding a ship; that was the hope at least. She had attempted to tug at the collar on her neck, but due to her bindings she was unable to. She looked to Kharia, her mind fighting against the swirling thoughts of their latest bedroom affair, frankly terrified of what they were about to do.
While Akasha didn't want to be the one being lead to the slave pin, Kharia had made a good point that she was clearly the younger looking one between them; not to mention Kharia just had a way about her that...made it hard for Akasha to say no to. So, here she was, slave collar and all being lead towards one of Cathwa's worst kept secrets. The slavers had a large wooden ship and a medium sized wooden cage that they kept their 'goods' secured within. Akasha had to leave her more comfortable clothing with Kharia unfortunately, as she was down to little more than her
undergarments
with her arms tied behind her back. She had a great many concerns to take up with Kharia, perhaps that the woman seemed more amused at Akasha's predicament than what their goal was. She could see a pair of sentry's just ahead of them, a pair of darkly tanned men with scimitars at their sides. Akasha glanced back to Kharia, a small look of concern but also determination lingered beneath her brown eyes. She was putting all her trust into Kharia at this moment, she could only hope that they would succeed and escape this place with their lives intact.
Panda98
Last edited: