Character
Achipelago Citizen
Rank

Mercenary Commander
Job

Commander
Gender

Male
Age

22
Marital Status

Single
Character Profile
OOC

Nefieslab
Messages

122
Reactions

19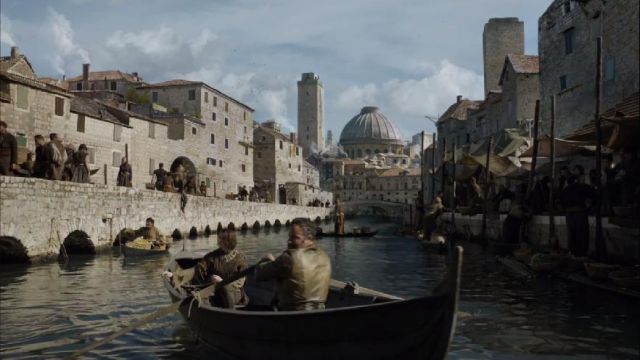 Pryor was the southern most island of the Archipelago and it was also a place of great importance for trade throughout the world. The ports of Pryor saw trade from across the seas that stretched the world. Some said that the wealth of half the world traveled through, and past, Pryor and sometimes it was easy to believe it.

And other times it was clearly bullshit but whatever.

Alexios stood on the deck of a ship coming into port and took in the sights and sounds for a few moments before rolling his eyes at the "oooo" and "aaaaaah"s from the newcomers. Fucking tourists. Had they never seen a city with canals and plumbing that actually worked? Did they expect the city to stink of shit just because their hometowns did? Honestly, the fucking yokels were the worst part of coming here.

Stepping out onto the port, Alexios took a deep breath to appreciate the scents of spices and other trade goods before pushing his way through the crowds. He did still have an appointment, even if he was being a bit too rough. Pushing his way through, a woman toppled to the ground and her husband helped her up before deciding it was worth a fight.

"Hey! Hey asshole!"

Alexios turned round at the insult because hey, he was man enough to admit he really was an asshole. He didn't say anything, just raised an eyebrow so the husband continued.

"You pushed my wife over - what do you have to say for yourself?"

He glanced to the wife before back to the husband.

"Don't leave your garbage in the street."